Build-Measure-Learn: A Lean Approach
Agility as enabler
As mentioned by Eric Ries in his thoughts on Lean Startups, a successful project has to iteratively generate ideas, measure their impact and take appropriate conclusions. Cycle times have to be kept short and changes have to be re-injected into the system, in order to obtain a good understanding of the real impacts.
Depending on the real impacts, changes have to be rejected (pivot) or maintained (persevere).
Cross-functional interactions between People, Organisations and Technology
The success of IT projects and organisations depends on an efficient interaction between technical solutions and the people and organisations in charge of generating business value out of those systems.
As described by Le Moigne, the complete scope goes far beyond pure mathematical and logical concepts but heavily relies on human interactions, personal objectives and subjective ideas.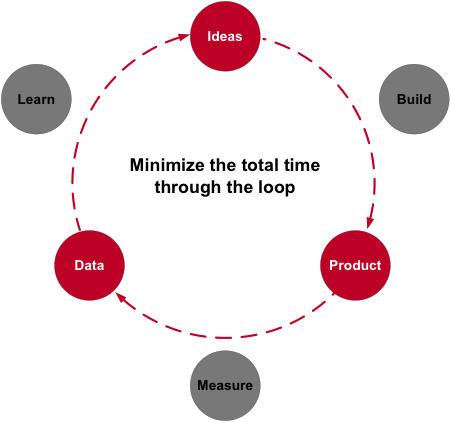 Build – Measure – Learn: Understand the system and learn for the future